Self/2000
Compact, engaging and scalable contactless payment solution for your self-service business

Accepts all the latest NFC/contactless payment methods and QR codes
Compatible with all self-service use cases ranging from vending machines in airports to kiosks for electronic vehicle charging and more
Improve the customer experience with the best-in-class self-service solution that offers a color touchscreen, camera and sound alerts
Simplify solution integration, operation and scalability
Cut complexity in payment security implementation as a result of a full PCI PTS v5 configuration
Part of the new Self Series, the Self/2000 is the best-in-class secure contactless-only payment solution with a color touchscreen designed to grow your self-service business for vending and kiosks use cases.
Contactless and alternative payments
Self/2000 facilitates a range of contactless transactions including 'Tap N Pay' (initiated by contactless EMV cards), mobile wallets (Apple Pay, Google Pay, etc.) and consumer wearables such as Apple Watch, Samsung watch, etc. Additionally, the display on the Self/2000 facilitates scanning for alternative payment methods based on existing and future QR codes from AliPay, WeChat Pay, etc.
Simple UI with sound alerts
The solution provides a simple and easy-to-use customer interface with the colour capacitive touchscreen display. By connecting an external speaker to the Self/2000, the device supports sound alerts for enhanced usability.
Highly Secure and ruggedized
Fully PCI PTS 5.x compliant, the Self/2000 meets the highest and latest hardware and software mandatory requirements. It also complies with SRED and provides flexible options with add-on modules and open APIs. Water-resistant (IP65) and durable (IK09), the Self/2000 can be installed in protected or semi-protected spaces, both indoors and outdoors as the use-case demands.
Easy integration & solution flexibility
Due to its compact size and design, the Self/2000 can be easily integrated into a vending or kiosk machine. It is also compliant with the EVA SDM standard and can easily replace the IUC180B (contactless-only device from our former range). With the addition of multi-drop-bus (MDB) connectors (for vending or parking meters and other use cases), Bluetooth, 4G connectivity, the Self/2000 extends its capabilities and enables you to add optional modules to enhance flexibility.
Seamless estate management
The Self/2000 works seamlessly with Ingenico's estate management solution allowing integrators & operators to easily use and maintain the fleet of devices without complexity. It also allows them to remotely perform software updates and deliver day-to-day support for a hassle-free experience.
Protect your investment
Ingenico's software components for self-service solutions from Telium 2 (including the MDB, EXE vending protocols, etc.) are compatible with the Self Series and its TETRA platform to facilitate the continuity of current business and scale further.
Product Information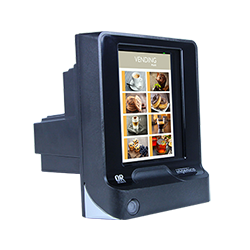 Self/2000 - Datasheets
Compact, engaging and scalable contactless payment solution for your self-service business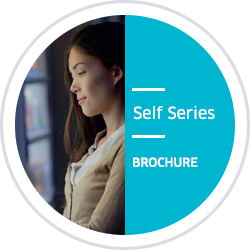 Self Series - Brochure
Payment solutions designed to meet your self-service requirements