Self/4000
Compact, engaging and scalable all-in-one payment solution for your self-service indoor and qualified outdoor kiosks

Accept all payment methods including magstripe, EMV, NFC/contactless and QR codes
Improve the customer experience with the best-in-class self-service solution that offers a colour screen, physical keypad, camera, sound alerts and additional support for visually impaired customers
Simplify solution integration, operation and scalability 
Cut complexity in payment security implementation as a result of a full PCI PTS v5 configuration
Part of the new Self series range, the Self/4000 is an "all-in-one" device that equips vending machines and kiosks for secure payment acceptance.
Highest security and easy PIN entry
Fully PCI PTS 5.x compliant, the Self/4000 meets the highest and latest hardware and software mandatory requirements. It also complies with SRED and provides flexible options with add-on modules and open APIs.
The backlit mechanical keyboard makes entering the PIN easier, especially for the visually impaired.
All payment methods
The Self/4000 accepts all payment methods including magstripe, EMV and contactless. In addition, the device facilitates scanning for alternative payment methods based on existing and future QR codes (AliPay or WeChat Pay, etc.).
This card reader has a customizable RGB light input which facilitates user guidance and reinforces the level of security.
Simple UI with sound alerts
The solution provides a simple and easy-to-use customer interface with the color display and an embedded mechanical keyboard. By connecting an external speaker to the Self/4000, the device supports sound alerts for enhanced usability.
Highly ruggedized
Due to its robust design (IK09) and protection against water (IP44) the Self/4000 stands up to the most demanding indoor and qualified outdoor environments and a wide variety or adverse environmental conditions.
Staying connected easily
With the addition of multi-drop-bus (MDB) connectors (for vending, parking meters and other use cases), Bluetooth, 4G connectivity, the Self/4000 extends its capabilities and enables you to add optional modules to enhance flexibility.
Seamless estate management
The Self/4000 works seamlessly with Ingenico's estate management solution allowing integrators & operators to easily use and maintain the fleet of devices without complexity. It also allows them to remotely perform software updates and deliver day-to-day support for a hassle-free experience
Protect your investment
Ingenico's software components for self-service solutions from Telium 2 (including the MDB, EXE vending protocols, etc.) is compatible to work with the Self Series and its TETRA platform to facilitate the continuity of current business and scale further.
Product Information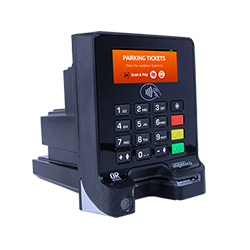 Self/4000 - Datasheets
Compact, engaging and scalable all-in-one payment solution for your self-service indoor and qualified outdoor kiosks.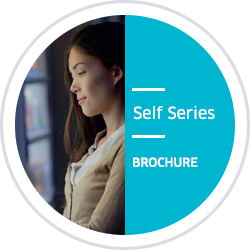 Self Series - Brochure
Payment solutions designed to meet your self-service requirements